A car traction mat "Provides emergency traction for your tires in snow, ice, mud and sand. Works on all vehicles with summer, winter, or all-season tires." according to Amazon.com. As such there are many tire traction mats on the market today. At The Portable Tow Truck, we feel we have the best car traction mats available. Here's why…
Best Car Traction Mats: All tire traction mats are not created equal…
There are quite a bit of tire traction mats available on the market, they are not all created equal. Good design goes a long way and The Portable Tow Truck tire traction mats offer a rugged, proven and dependable design to help you get out of a tight spot when needed. Many others don't offer the proper design to give you maximum grip when you need it most. Design deficiency allows them to sell their product at a much cheaper price which will actually cost you and your family more time and money in the long run.
Best Car Traction Mats: Our retail customers….
You can truly tell how good a product is by what the customers that use that product think and our customers love us. You can check out our reviews from our Review page but here is a comment from one customer…
"Amy-Lynn B. – "Just as described! Have had to use them twice this winter, just a few days after receiving them. They worked just as they were told they would! We were so impressed, we plan on getting a set for our sons truck. As well as a few other family members are being advised of their quality and highly suggested to purchase!! AAA+++" 5 out 5 stars".
Best Car Traction Mats: Our fleet customers…
Our fleet customers love us as well. The largest parcel companies in the world use our product as well as one of the largest waste management and satellite TV companies in the US. We've helped them save a lot of time and money and The Portable Tow Truck can do the same for you as well whether you use them for your personal vehicles or company vehicles.
Best Car Traction Mats: You get what you pay for…
There are many tire traction mats that are relatively cheap that does not mean they are better. Have you heard the saying "You get what you pay for?". We have been selling our tire traction mats for over 15 years and have a proven track record of quality and satisfied customers.

Best Car Traction Mats: Give you and your family the best car traction mats….
You only want the best for you and family correct? Well now you can do that when it comes to providing protection from unexpected roadside emergencies due to getting stuck in snow, ice, mud and sand. Get the best car traction mat available and get The Portable Tow Truck now.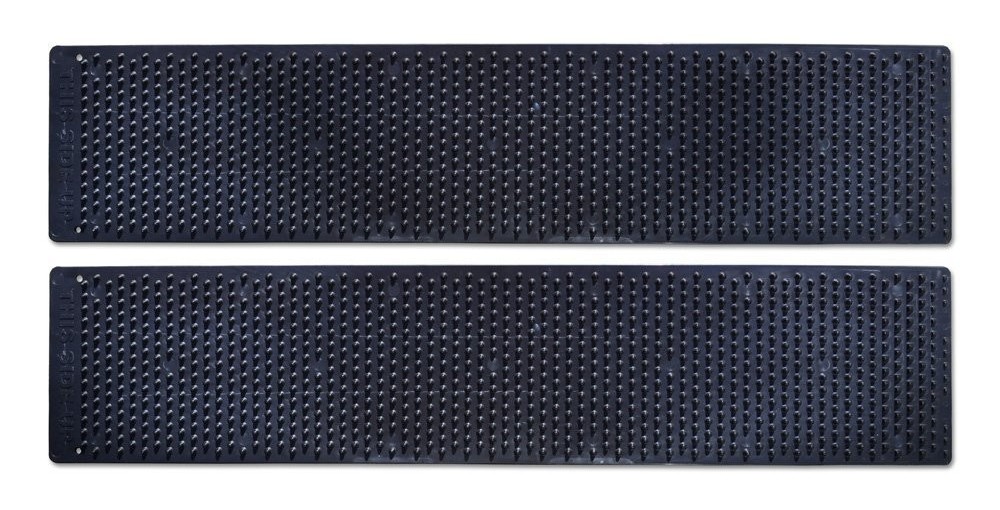 Now that we have talked about the importance of tire tread depth, we would like to introduce THE PORTABLE TOW TRUCK – THE ULTIMATE TIRE TRACTION DEVICE. The Portable Tow Truck is proven tire traction aid used by the largest commercial fleet companies in the world and 1000s of residential customers as well to aid them in emergency roadside situations where the vehicle get stuck due to adverse weather and terrain conditions.
Just like a flat tire, you just never know when your vehicle may get stuck so it always best to prepare ahead. For very little money, you can have the best tire traction aid for snow, ice, mud, and sand in your vehicle at all times. They are lightweight and super simple to use by any driver with any vehicle type over and over. All you do is place them under your spinning tire and get back on the road and back to life.
To learn more about the product please check out what our customers have to say about us on our REVIEWS page.
–>You can also watch The Portable Tow Truck in action by clicking the pic below<–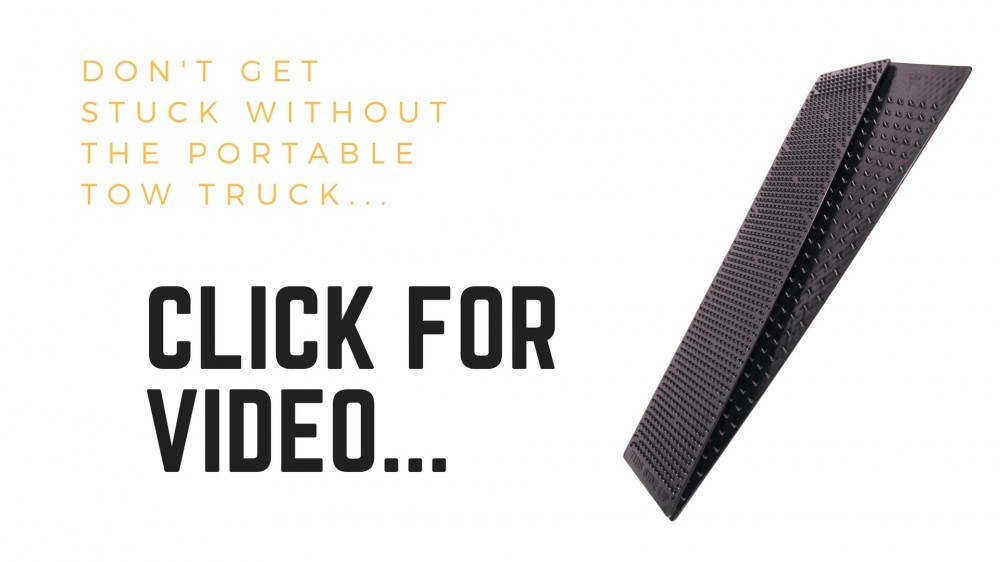 If you have any questions at all you can reach out to us from our ABOUT US page as well. Now is the time to get The Portable Tow Truck and protect you and your family from unexpected roadside emergencies when your car gets stuck in ice, snow, mud or sand.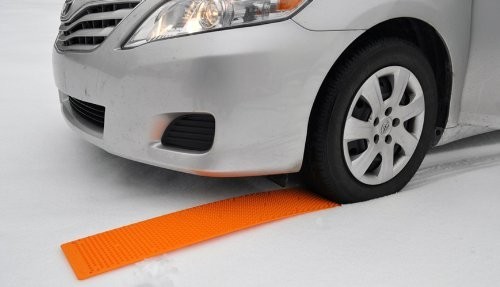 Please comment below on this post and also check out and like our Social Media sites to the left to get up to date product info and industry news and remember – Don't Get Stuck Without The Portable Tow Truck!
If you would like to read more from Amazon.com please click HERE.